It's a pie party! Join us as we meet together to make Crumb-Top Apple Pies that can be baked immediately or frozen. Please register on this page to let us know how many pies you plan to make. We have a limit of 50 people, so register as soon as you can.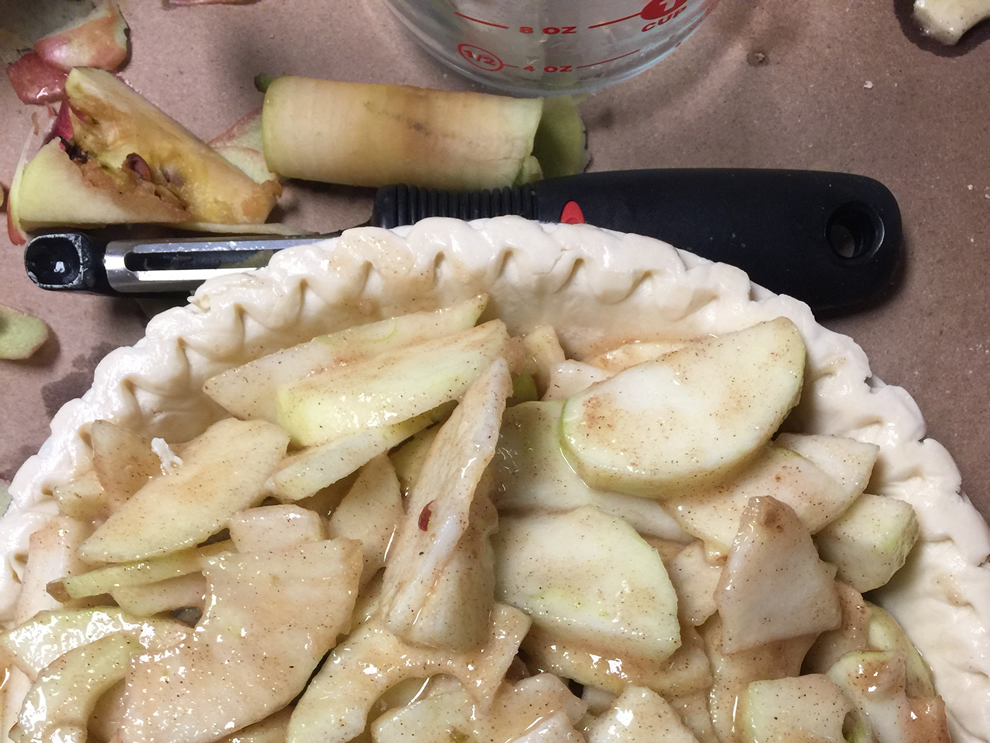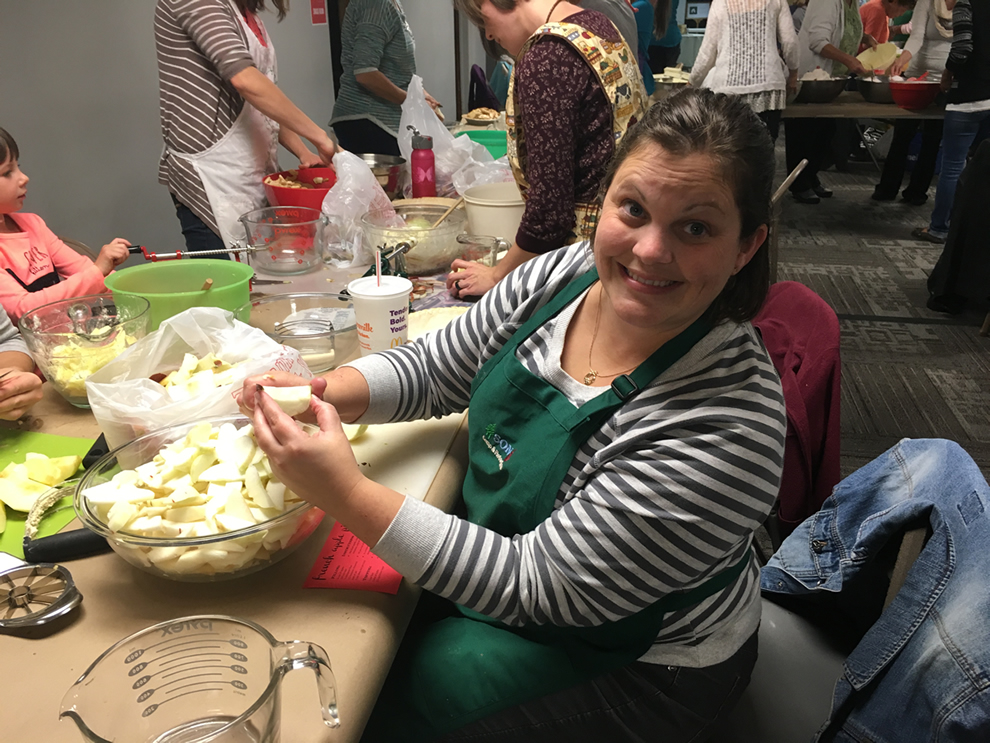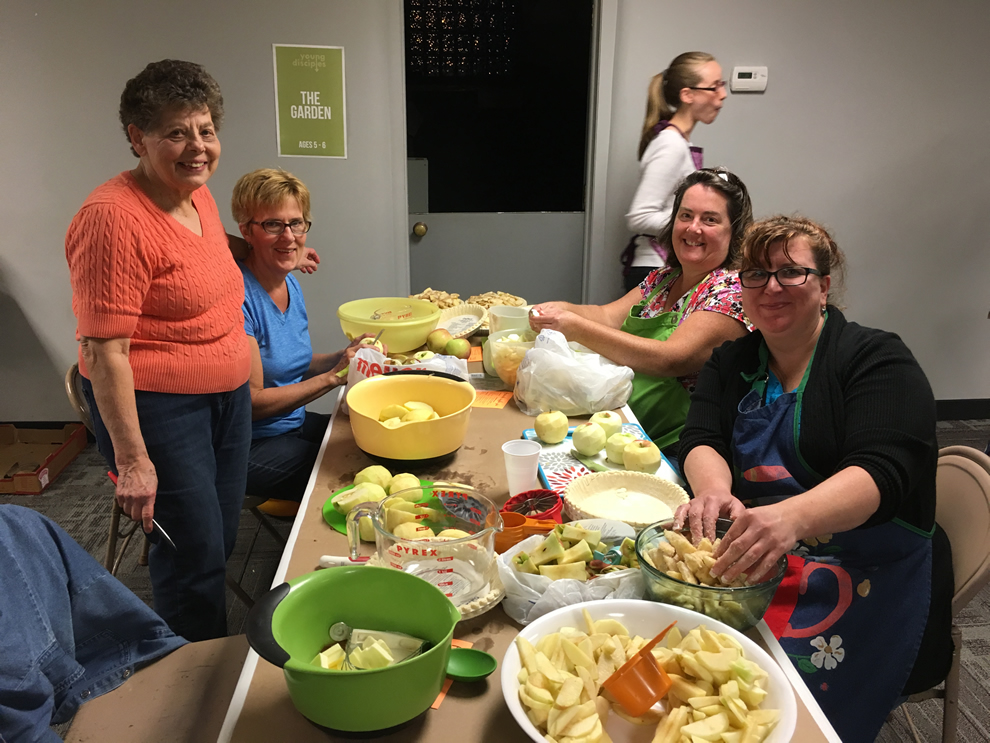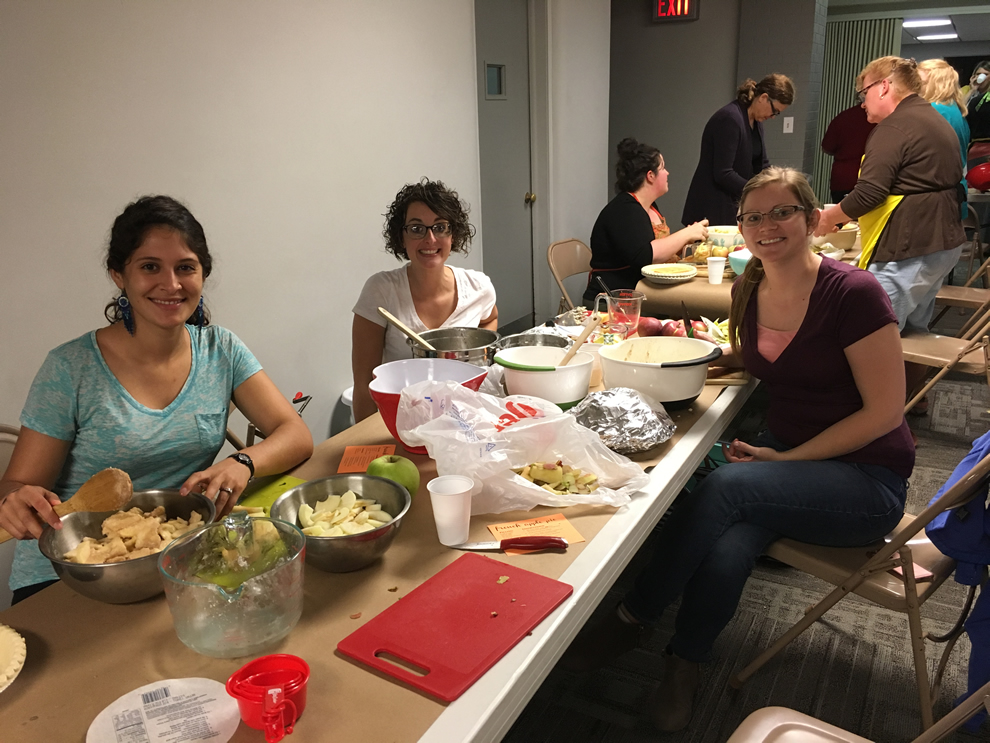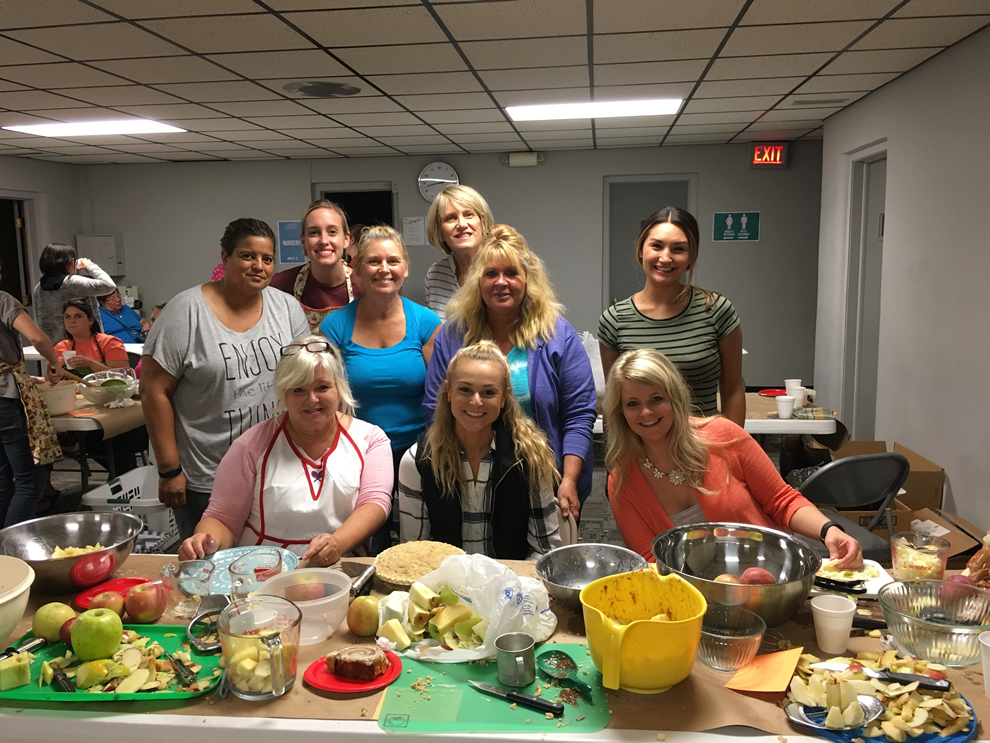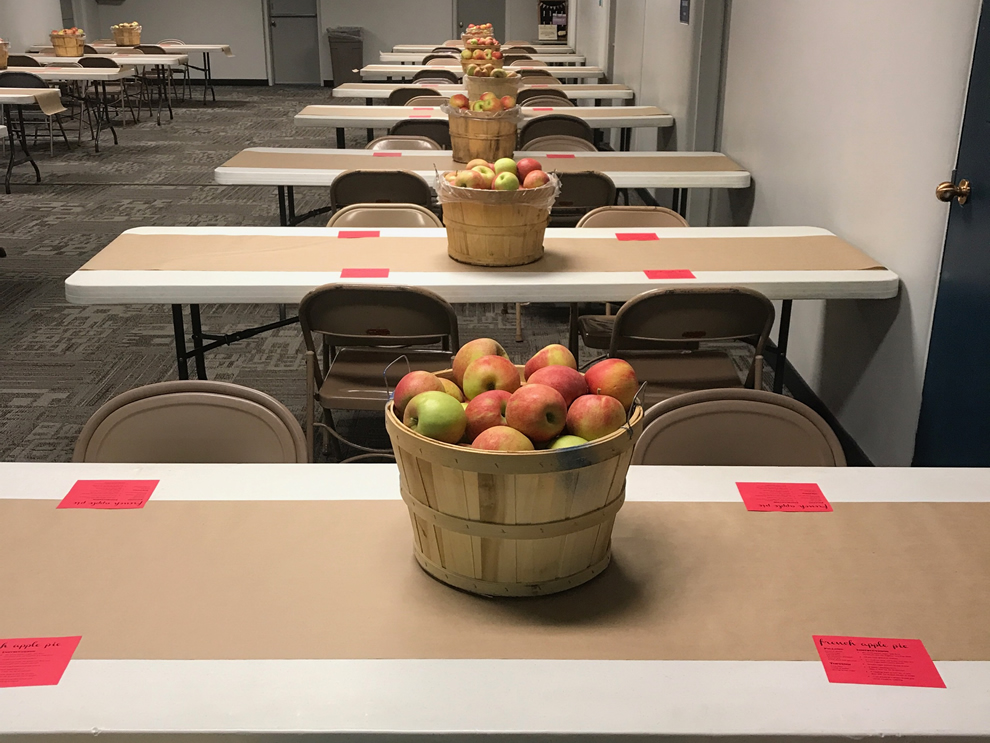 Cost:
Each pie will be $5.00 (limit 2, money due the night of).
What to Bring:
If possible, please also bring the following items: Paring Knife or Apple Peeler, Cutting Board, 1 large bowl, 1 medium bowl, glass measuring cup, wooden spoon, pastry blender. All of the ingredients will be provided.
When:
Thursday, October 12
Time:
7:00 p.m.
Questions?
Contact Becki Watson (becki@wpbiblefellowship.org)